The Wondermed Way
Your guide to becoming a Wondermed patient and unlocking the healing potential of at-home ketamine treatment for anxiety and depression.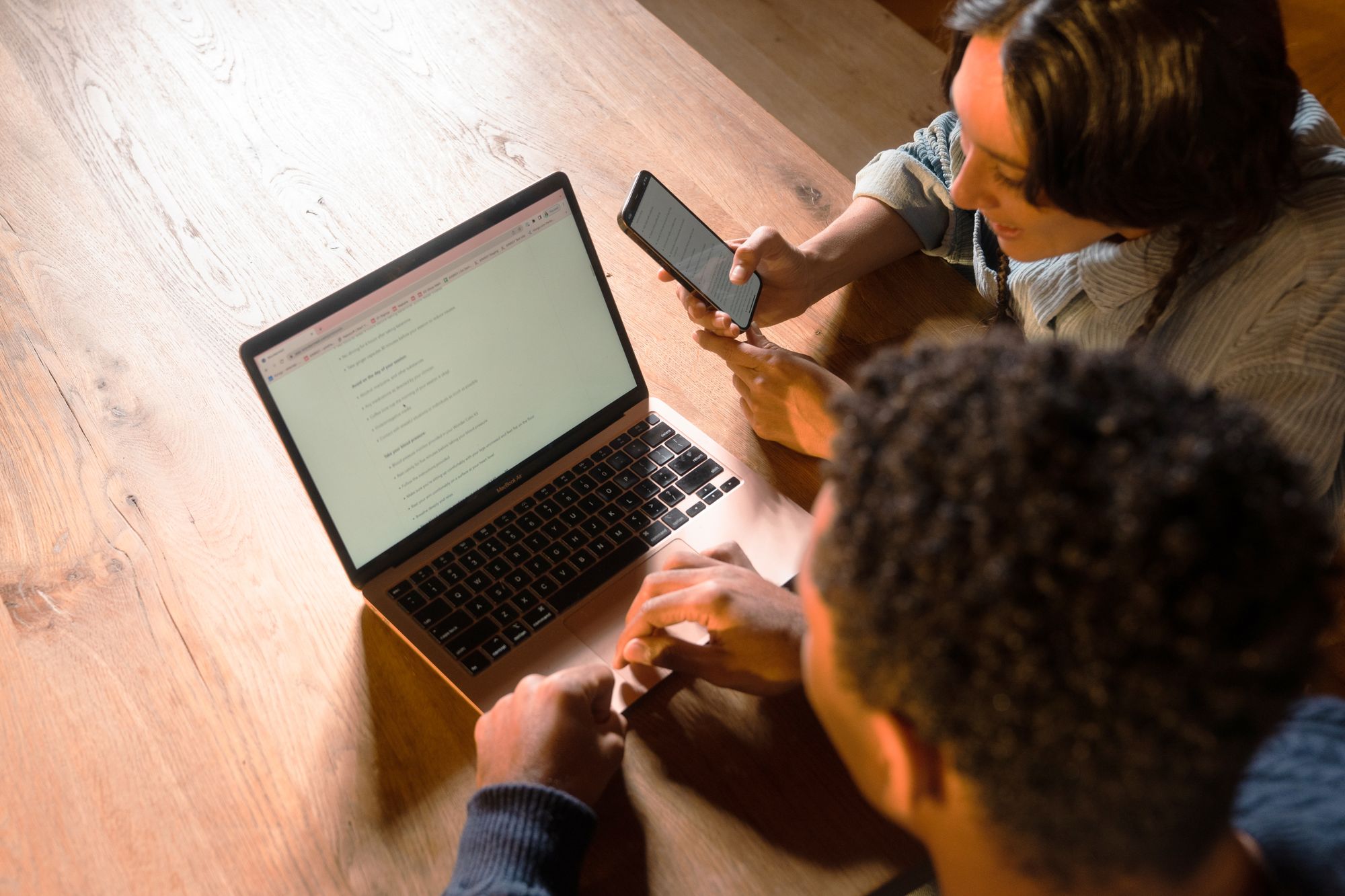 What is Wondermed
Wondermed is a low-dose, prescription oral ketamine treatment used to combat anxiety and depression from the comfort of home.
Our telemedicine platform provides customized month-by-month programs designed to meet each patient's dosage and frequency needs.  
Wondermed empowers patients to be their own healers, giving them the tools and resources to assemble their healing team along with self-guided practices to support the long-lasting transformation of their mental health.
To make this process easy to follow, we've outlined all the steps you'll take when you decide to become a Wondermed patient. If you have any additional questions about the onboarding process or at-home ketamine treatment, please contact a Wondermate at wondermate@wondermedclinics.com.

How to Become a Wondermed Patient
Take the eligibility survey
The first step to becoming a patient is completing the eligibility survey for Wondermed's at-home ketamine treatment.
This survey is an initial evaluation of whether you might be a good fit for treatment. If the survey deems you eligible, you can create an account.
Schedule a free introductory call with a Wondermate (optional)
At this point, you can partake in a free initial call with a Wondermate to learn more about our program and to ask any questions you may have. You can schedule a call via your patient dashboard or by emailing wondermate@wondermedclinics.com.
Make your payment and log in to your dashboard
If you're eligible, you'll be directed to enter your payment information and create credentials for your patient dashboard.
This dashboard allows you to manage your profile information, view your payment history, reschedule your appointment if needed, and access program protocols and a custom library of music journeys.
You'll be able to cancel your initial appointment for a full refund up to 72 hours before the appointment time. Payment is fully refundable should you or your clinician decide Wondermed isn't right for you.
Sign the consent to treatment forms
You'll be required to read and sign our onboarding documents, which provide information about ketamine treatment and the Wondermed program. These documents help you make an informed decision to undergo treatment.
Complete patient intake forms
Next, you'll complete an intake questionnaire to gather more information about your medical history and mental health status. Upon completion of this intake form, you'll be able to schedule a video telehealth appointment with a Wondermed clinician.
Schedule your clinician appointment
Once scheduled, you'll receive your appointment confirmation and reminders via email and/or SMS.
Attend your virtual appointment
The next step in your patient journey is attending your online consultation with a Wondermed clinician, who will determine if you are a viable candidate for ketamine treatment.
During the appointment, the clinician will discuss your intake forms, your reasons for seeking ketamine treatment, and your current medications, as well as the potential side effects of the treatment, instructions for the session, the importance of intention setting and integration, who to reach out to for help, and where to find resources.
During this call, you'll also designate an ally, an adult with whom you have a positive relationship who will support your therapeutic session and create a safe environment. Your ally might be a family member, therapist, partner, or close friend.
Determine your treatment plan with your clinician
If the clinician deems you eligible for treatment, you'll receive a prescription for ketamine lozenges at a dosage and frequency determined in your clinician consultation.
Receive your Wondermed Starter Kit with your prescription
Within a few days of your appointment, you'll receive tracking information from the pharmacy for your Wondermed Kit, which will contain your medication, ginger tablets, blood pressure monitor, eye mask, and journal. Your chosen ally will also receive an email with an overview of the program and treatment protocols.

If you still have questions, please reach out to wondermate@wondermedclinics.com.

Your First Month with Wondermed
Plan for your first self-guided Wondermed session
Once you've received your Wondermed Kit, you'll be ready ready to have your first ketamine treatment session!
Set your intention for your session
Before each treatment session, take some time to set an intention for the experience. You'll find several helpful journal prompts in the patient dashboard to guide you through this process and help determine the focus you'd like to bring into your session.
Take your blood pressure and coordinate with your ally
Before you take medicine, take your blood pressure using the monitor provided in your Wondermed Kit and review the instructions included in your patient protocols.
Remember that your ally must be present for the extent of your session. They can be in another room but should remain within earshot.
Integrate your insights from your session
After your first session, you'll likely have a lot of insights and ideas that you'll want to put words to and dissect. To begin integrating your psychedelic treatment session, journal everything you can remember from the session without trying to extract any meaning from it.
In the following days, return to what you initially journaled and begin reflecting on these concepts to find deeper meaning and understanding. This can look different for everyone; use any integration practice that feels right for you.
Some integration practices that our patients use include:
Journaling
Meditation
Breathwork
Light movement/yoga
Plan your subsequent treatment sessions
You'll continue your treatment sessions at the frequency prescribed by your clinician. It's common for patients to continue their ketamine sessions once per week, totaling four sessions per treatment program.
Complete your patient surveys for renewal eligibility
During the first month, patients receive two surveys that are reviewed by Wondermed clinicians to determine if/when check-in appointments are needed and to understand individual patient progress, dosage needs, and the impact of other medications.
Patients will gain access to the final progress tracking survey during their third week of treatment, which is required for renewal.
Schedule your renewal clinician appointment
After completing the final survey, patients can schedule a renewal appointment to discuss continuing the program for another month.
During the renewal appointment, patients will discuss their experience in detail to allow clinicians to evaluate their candidacy for continued treatment and assess whether renewal of prescription and/or a change in dosage is appropriate.

Wondermed Integration - 28 Days of Wonder
The Wondermed protocol empowers patients to lead their healing by providing the tools and resources necessary to integrate their ketamine sessions into useful and actionable takeaways.
To assist in this process, Wondermed offers 28 Days of Wonder, a daily 15-minute mindfulness practice that can activate ketamine-induced neuroplasticity. It consists of a combination of journaling, breathwork, and meditation designed to help patients get the most out of their Wondermed treatment.
28 Days of Wonder helps patients reduce anxiety, create new healthy habits, and unlock their true potential.
Life After Wondermed
Once you embark on your self-empowered mental health journey with Wondermed, you'll unlock the potential of new perspectives and insights to help you reduce your symptoms of anxiety and depression and change the way you perceive yourself in relation to the world around you.
The real work comes with integrating your sessions into your daily routine and self-care. Incorporating consistent meditation, breathwork, journaling, or any other holistic healing modalities for the long term allows you to take what you gained from your initial ketamine sessions and apply it to your life in a meaningful and sustainable way.
Patients are encouraged to use integration practices to continue to treat their anxiety and depression through the lens of gratitude, acceptance, and healing once they complete their treatment sessions.
You'll work with your clinician month-to-month to decide your renewal cadence and what to expect for the length of your treatment.
Real change happens with consistent, positive reinforcement of insights embodied by effective integration practices.
For more information on how the Wondermed protocol works or about at-home ketamine in general, email a Wondermate at wondermate@wondermedclinics.com.