How Wondermed Helps American Ninja Warrior, Travis Brewer Find Total Optimization Through Visualization
We interviewed our patient, Travis Brewer, an American Ninja Warrior. Here's how he uses Wondermed's ketamine protocol to overcome anxiety through visualization on his mission to find total optimization.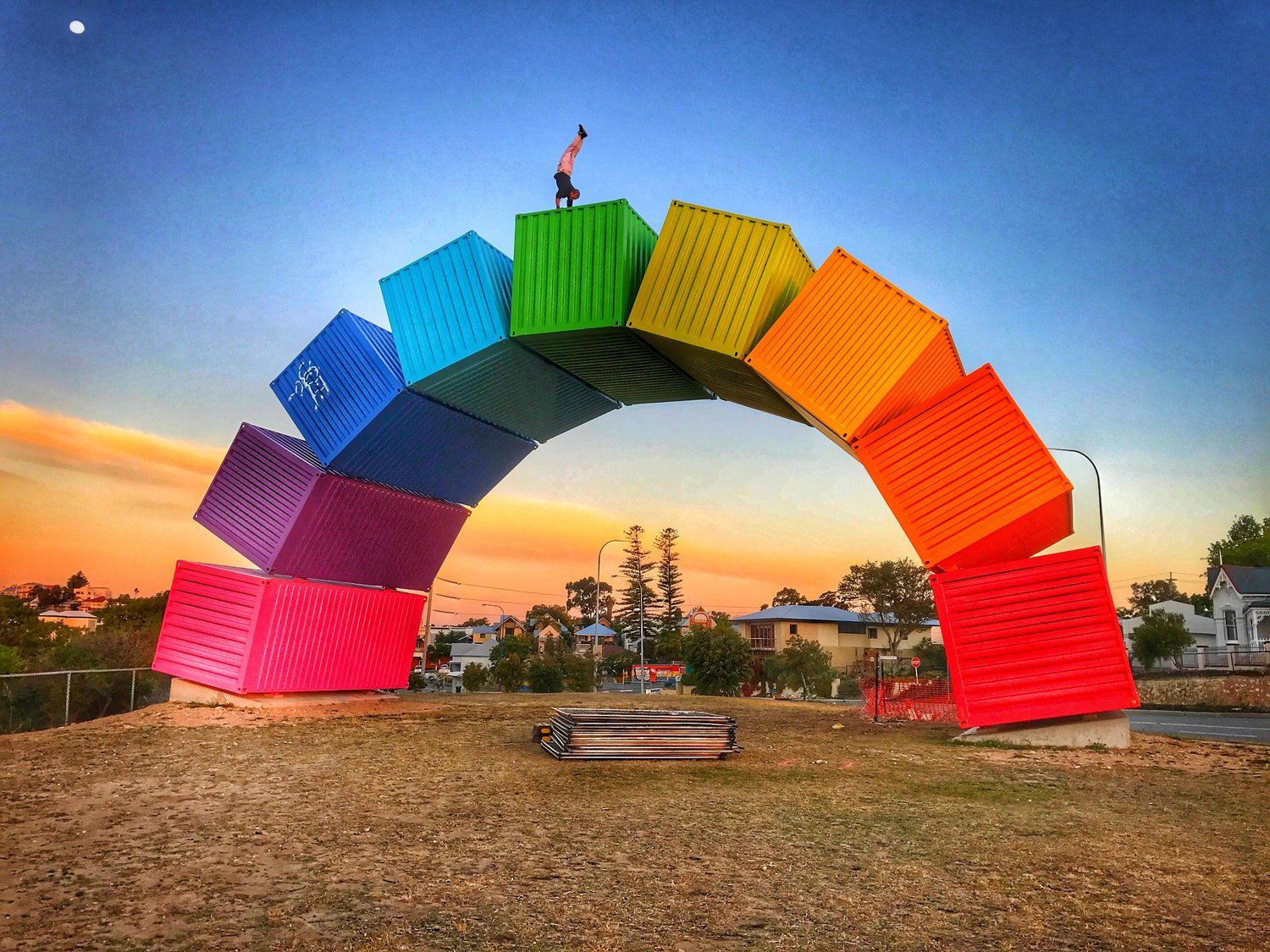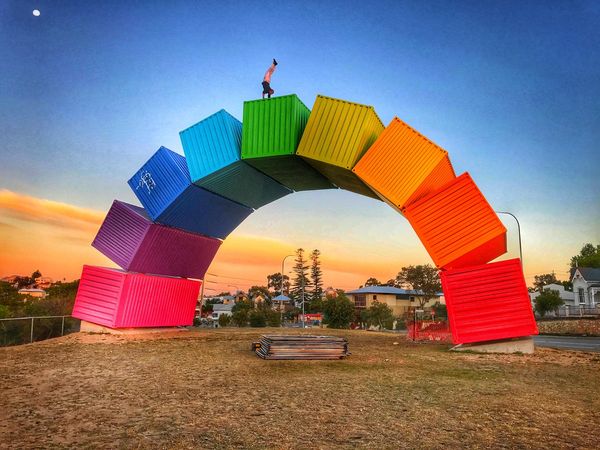 Tell us a little about yourself. Who are you? What do you do? What is your passion?
My name is Travis Brewer, or travisbrewer.ninja to many people online. I am a movement artist, ninja, wellness warrior, and entrepreneur- a human on a mission to find total optimization. I've been seen on TV shows like America's Got Talent, American Ninja Warrior, and Shark Tank, as well as in a few commercials, where I've gotten to do stunts and share my passion for movement and mindfulness.
I'm passionate about helping people find the inner strength to be the best version of themselves. My focus is on pushing the boundaries of what's humanly possible and on helping others do the same. My goal is to make a positive impact through movement, and to help raise others to their highest vibrationional self by strengthening the connection between their mind, body, and spirit.
Can you talk about your relationship with anxiety and mental health in general?
From tackling the world's hardest obstacle course on American Ninja Warrior or being judged by celebrities on America's Got Talent and Shark Tank, I've stepped foot on some pretty big stages, and as a result, I've experienced my fair share of stage anxiety.
To manage my anxiety in these big moments, I've learned how important it is to prepare not only physically, but also mentally. One of my favorite mental preparation techniques is a practice called visualization. (Visualization refers to a meditative mental rehearsal where one envisions in detail the process of achieving a goal or positive outcome in competition or performance to reduce anxiety, build confidence, and optimize positive outcomes).
Wondermed's at-home ketamine treatment has been super helpful for me in this visualization process, and with generally combatting anxiety related to performing or competing.  Before big events or competitions, I embark on a Wondermed Journey with the intention to ask my subconscious how I need to  show up and to help me visualize my performance. I then use the 7-day neuroplasticity window to embody that visualization, helping me to step on stage with even more confidence.
More generally, my relationship with my mental health is something that I've worked on all of my life. We all face challenges and difficult experiences, and there are always going to be obstacles we have to overcome. In these situations, we have to find the strength within ourselves - which comes from taking time to slow down, and check-in, which Wondermed helps me do!
Why did you decide to try Wondermed?
As an athlete who is constantly in a different city or a different country with a different schedule, it's hard to connect consistently with a therapist in-person.
Working on my mind and mental health and mind-body connection is important to me, so an at-home therapy and recovery program, like what's offered by Wondermed, seemed like a really good fit, and I was really excited to try it. I'm always trying to work with the new cutting edge companies and technologies and medicines, and I'm really glad that I tried Wondermed. I'm really happy with my results so far.
What were your intentions and goals going into the Wondermed program?
One of my main goals going into the Wondermed program was that I wanted to improve my ability to cope with and manage my anxiety. I also wanted to enhance my visualization process and my physical and mental recovery processes, and develop a better understanding of myself and my relationship with the best version of myself.
Looking back on my experience with the program, I feel I've achieved these goals, and also discovered some new ones. Through the Wondermed program, I've discovered powers within myself that I didn't even know I had.
How would you describe your experience during the Wondermed sessions?
I would describe my experiences during the Wondermed sessions as blissful, powerful, creative, healing, and unique.
Each session is a little bit different, which I really enjoy, yet I always experience the same outcomes: I felt calmer, more refreshed, healthier, and happier.
How do you utilize the medicine for ultimate performance in your career? What about in your personal life?
I touched earlier on how I use the medicine to enhance my visualization practices in preparation for a competition or performance. Wondermed's ketamine treatments have also been super helpful in my recovery - from elevating my process of physical recovery by allowing me to go deeper into a stretch, to elevating my process of mental recovery by allowing me to dive deeper into honing my mind-body connection and facilitating self-exploration and healing.
Peak performance begins in the mind, because the body can only reach the limits set by the mind's beliefs. Wondermed has helped me to be a better and more mentally healthy version of myself.
In my personal life, I use the medicine to help me be the best version of myself - for both myself and for others. It's helped me understand my relationship with myself, which has allowed me to see myself from a different perspective, helping me to connect with others - ultimately helping me to create stronger, deeper, and more empathetic relationships.
What positive changes have you seen in your life as a result of your experience with Wondermed treatment?
The positive changes I see in my life as a result of my experience with Wondermed treatment are pronounced and profound. This program has empowered me to be the best version of myself mentally, in my sport, in my work, and in my relationships. It's helped me better connect with my teammates. My girlfriend's noticed a change – we've been able to connect deeper within our relationship.
After each ketamine treatment session, I felt I'd gained a new level of clarity and calm, almost a newfound strength. Often, I'd notice something I'd been dwelling on had evaporated - something that I was holding onto in my body or in my mind had been released. The insights and breakthroughs that I experienced during and after the sessions were sometimes mind-blowing. This medicine has allowed me to reach a new level of healing and connection to my spirit and to myself that I didn't even know was possible.
How would you describe your Wondermred experience in a single word?
I would use the word Zen, followed by transformative, healing, calming, insightful, and enlightening.
What would you tell someone who's considering trying the Wondermed treatment program?
My advice to someone who's considering the program is to absolutely try it if you feel called to it. I've recommended Wondermed to many of my family members, closest friends, partners, and teammates. I've found the Wondermed treatment program to be a transformative and really unique experience that has had a profound impact on my life. This is a seriously powerful medicine - but  it may not be for everyone, so I'd recommend listening to your inner voice to try and figure out if it calls to you and aligns with you and your healing.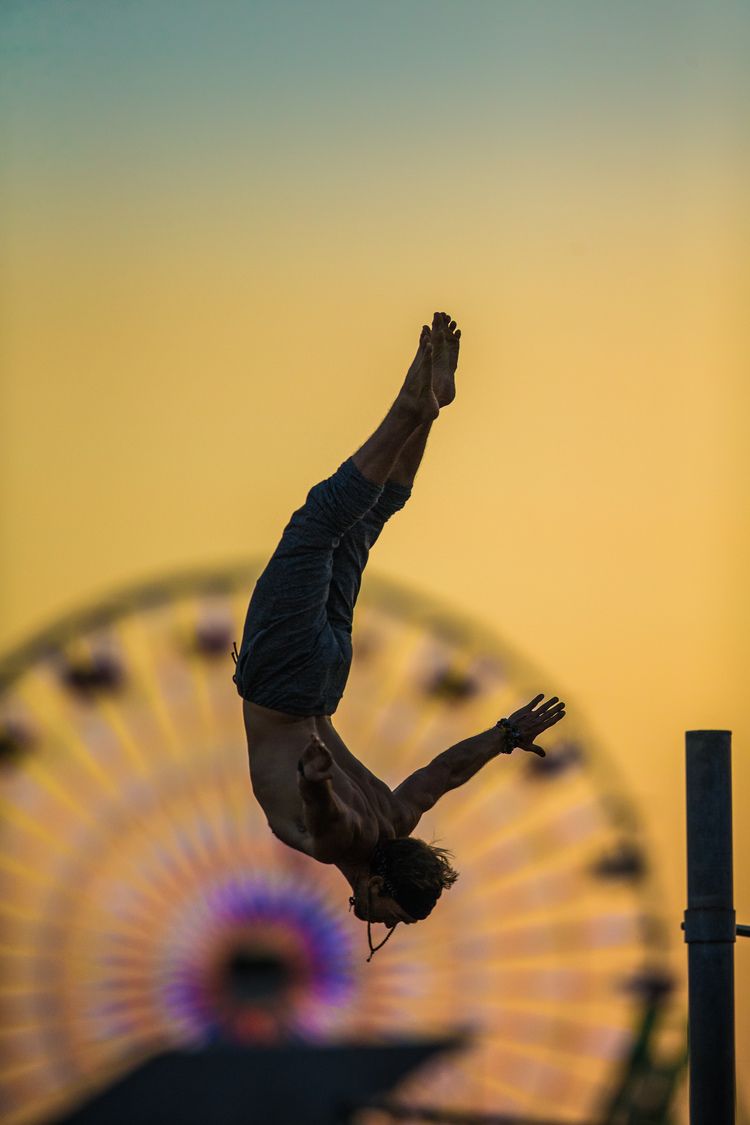 How would you explain or recommend one or come to other high-performance athletes or others trying to optimize their human potential?
I would highly recommend Wondermed to other high-performance athletes and to anyone else who's trying to optimize their human potential.
I'd recommend this medicine and program most strongly to humans who are already interested in and working with techniques they can use to alter their mind and body to achieve optimal performance, health, and well-being.
I believe that moving forward, we'll see a lot more athletes discovering this kind of treatment and seeing first-hand the positive effects it can have on their training and competitive performance. I think athletes competing in high-precision sports, like gymnastics, where you're being scored, and athletes who already value and emphasize the importance of the mind as well as the body in their training might find this medicine particularly effective. At the end of the day, however, I really believe this medicine could be hugely beneficial to many different athletes, and really to anyone who's trying to find the best version of themselves.
I highly recommend the Wondermed treatment program, and I hope to see more athletes being able to tap into the best version of themselves. I also hope to  see all humans - athlete or not - be able to find their flow and find their fun and be as functionally fit as possible. That is my highest excitement and I hope everyone can find it in their own amazing way.
Thank you very much. This is Travis Brewer signing off. I really appreciate the opportunity to work with Wondermed, and I look forward to hearing feedback from you guys on your journeys to becoming the best versions of yourselves. Know that I'm here to help give feedback and guide in any way. Thank you.
---
Ready to discover a new way to expand your potential and overcome anxiety?
Check your eligibility to see if ketamine treatment is right for you.