15 Instagram Accounts to Inspire a Healthy Mind
We empower our patients to assemble their own healing communities around them, including their Instagram feeds. Here are our favorite influencers and content creators talking about mental health.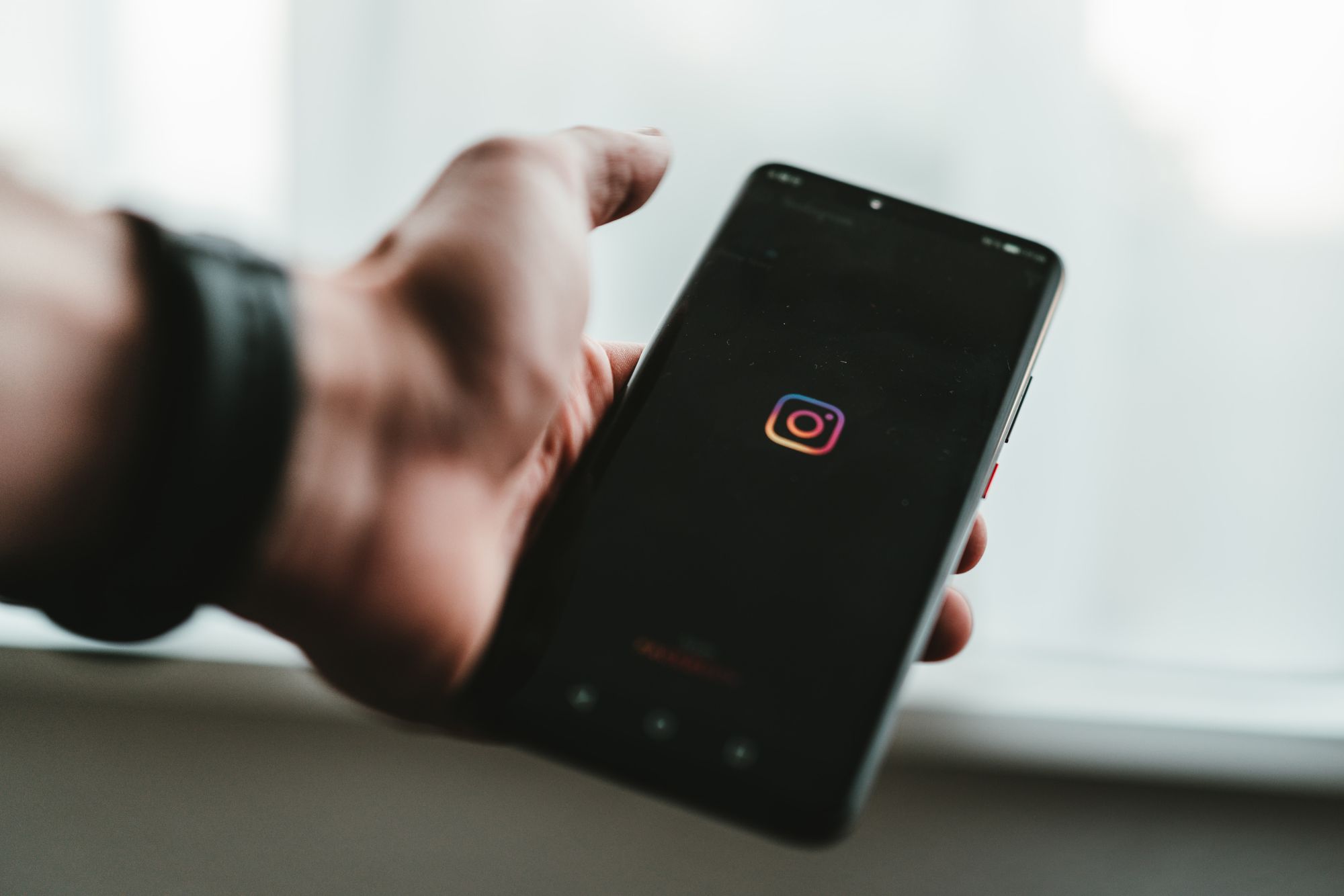 We spend a lot of time on social media as a collective, an average of two hours and 27 minutes a day. With this amount of exposure to platforms like Instagram and TikTok, we have the opportunity to surround ourselves with excellent sources of information and inspiration. If you're on a journey to be your best, social media can be a great place to source resources or motivation.
At Wondermed, we empower our patients to assemble their own healing community around them. This includes any therapist, allies, as well as social media content creators, and inspirational resources.
We've curated a few Instagram accounts to keep your feed full of healthy mental health conversations.

Yung Pueblo @yung_pueblo
Writer Yung Pueblo shares daily posts encouraging growth, reflection, and inspiration for mental wellness. His writing style is intentional and digestible and typically highly relatable to anyone. He covers self-growth, friendships, relationships, family, and living in your highest form of self.

Jordan Younger @thebalancedblonde
Host of The Balanced Blonde Podcast, Jordan is a light worker and intuitive soul using her account to spread the simple joys of life alongside her evolution. Her content is full of inspiration, holistic healing practices, and wellness tips to help others ignite change within.

Holly Owens @wellthybelly
Holly shares her non-toxic living habits and how she's overcome her Lyme disease using holistic healing practices. Her feed is relatable and inspirational and includes tips and recommended products to incorporate healthy lifestyle shifts. In addition, she commonly talks about mental health and her personal story.

Jeannette Aranda @shutthekaleup
Blogger and mom of 2 boys, Jeannette shares her life through stories and snippets of her day. You'll find recipes, sustainable clothing recommendations, light-hearted kid content, and lots of self-love content and inspiration in her account. If you're looking for someone to remind you that you shouldn't take social media too seriously, give Jeannette a follow.

Yolo Akili Robinson @yoloakili
Non-binary award-winning author, founder of BEAM (Black Emotional and Mental Health Collective), and author of two bestselling books, Yolo is a mental health advocate in Black communities. His content is a mix of his personal life and the importance of community, bringing mental health care access to marginalized communities. He empowers others to overcome their triggers and traumas at their own pace.

Nedra Glover Tawwab @nedratawwab
Therapist and author Nedra is an expert on relationships and boundaries. She has tons of rich educational content helping you build better relationships with others and yourself, guiding you to grow and evolve while staying grounded and connected. Her book, Relationship & Boundaries, is a NYT Bestseller.

Beth Evans @bethdrawsthings
Artist and mental health advocate, Beth shares her art to bring awareness to mental health with sweet motivations and gentle words, bringing lightness to the heavy topic of mental health. She shares personal and anecdotal content through drawings and short stories.

Jessica Clemons @askdrjess
Psychiatrist Jessica shares content geared toward those trying to break free of old patterning and step into their best self. She shares mantras, tips for dealing with anxiety and depression, therapist advice, and conversations with other mental health advocates covering various topics from how food impacts mood to cannabis in the mental health space. Jess brings representation to the mental health space and encourages the conversation to continue.

Dr. Brendan Nierenberg @dreadbehemoth
Doctor in psychology and spreader of wisdom, Brendan's content brings lightness to complex topics. He breaks down concepts into bite-size pieces on topics like relationships, anxiety, panic attacks, and dealing with trauma.

Bryan @yogi_bryan
For those who need a reminder not to take life too seriously, @yogi_bryan is your guy. He shares the occasional relatable meme and primarily short meditation practices with various themes regarding trauma, grounding, and his signature phrase, "releasing f*cks." Warning: Bryan uses a lot of profanity, so if that's not your thing, maybe skip this follow. For everyone else, he's a riot, and you'll learn a lot from his account.

Dr. Mariel Buqué @dr.marielbuque
Psychologist and Columbia University Ph.D. & professor, Dr. Mariel Buqué has coined the #teatimetherapy sessions on Instagram, where she breaks down complex therapy concepts and gives tips and homework to follow suit. She has a lot of content surrounding intergenerational trauma and how to spot it and begin healing. Her content is very polished and easy to digest, whether you're familiar with therapy or not.

Michell Clark @michellcclark
If you're looking for a daily dose of self-love, and well-written words of affirmation, look no further than Michell Clark. His content is both uplifting and actionable and often comes at the perfect time to lift you out of a dark thought or rumination you might be experiencing. Be sure to also keep an eye out for when his next speaking engagement is, his presence is inspiring.

Dr. Kojo Sarfo @drkojosarfo
Sometimes we need a little comedic relief to be added into our mental health conversations, to realize that we're all just trying to get through life, and Dr. Kojo does this with a lot of care. As a mental health nurse practitioner, and psychotherapist in Los Angeles, you'll be able to find skits, songs, and mental health advice woven into everything he posts. If you're someone who has ADHD, he'll help you celebrate the small wins and get you out of a spiral in no time.

Matthias James Barker @matthiasjbarker
Matthias is a psychologist and content creator whose mission is to move people "towards what's meaningful despite hardship." His relaxing voice and cozy backdrop help you drop in and feel like you're getting a mini-therapy session in a matter of minutes. He provides lots of rich resources including a trauma workshop and a free e-book on grief.

Dr. Jenn Anders, PsyD @the.anxiety.doc
Dr. Jenn Anders is here to "help high-achieving-people-pleasers overcome anxiety." Her content is highly informative and actionable to help you learn why you're responding the way you are and how to find a new way. She offers online courses and resources to support you as you navigate your anxiety and find relief.
---
Ready to discover a new way to heal your anxiety and depression?
Check your eligibility to see if at-home ketamine treatment is right for you.